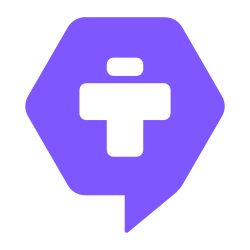 Tweet Tribe
Curated Lists and Actions to help you build an Engaged following and interact with your audience.
🚀

How I'm Releasing Tweet Tribe's MVP

Tweet Tribe's MVP has been built, deployed, and is ready for users. Over the past few days, I've been drip-feeding early-adopting users into the Tweet Tribe app. The goal is to get a small group of users to try out Tweet Tribe and provide feedback so I can quickly iterate over and improve the app. It's going incredibly well. I've had some fantastic, detailed feedback from some of my users, and the overall impression of the app has been positive. I've been working on some of the low-hanging fruit that has come up in the feedback over the past few days to get in some quick wins and show my users that I'm listening to them. I'm now working on some of the more significant, more impactful features that will majorly increase the usefulness of Tweet Tribe. I plan to keep this group of users and add people to the mix if they show strong interest, but I will not market or sell like crazy until more of this feedback is implemented. Much of the feedback will help new users get started, which should increase the number of signups that continue to use Tweet Tribe, so I want to get that in before introducing too many more members.

💡

How I Built Tweet Tribe's MVP

After struggling to grow my Twitter following, I decided to think why. It was obvious; I was not consistent enough, but why was I not? Again, easy. I'm not consistent enough because when I open Twitter, I don't know where to get started, so I don't. Even when I get started, it takes too long to do what I need to do due to Twitter's consumption-orientated interface, putting me off from starting again. I wanted to get rid of both of these hurdles with Tweet Tribe. But this was just my problem; this time, I would learn from my previous products and approach building differently. I needed to talk to potential users first before I started building. I whipped up some example screens in Figma, mocked them up in Svelte, found a bunch of people who fit my idea of my potential customer and got messaging. From this, I lined up a series of calls with potential customers. I asked them about their problems around building an engaged following and then presented my product as a solution to them. From this, I learnt a couple of things. People were interested in my idea. I had made some wrong assumptions. I now had a course of action. Rework my product idea based on potential customer feedback, and get building (in public!). After a month and a half of building in the mornings before work Tweet Tribe's MVP is ready to be released today, Wednesday, 5th October 2022.
Jamal's 90 days of Tempo
Sun
Mon
Tue
Wed
Thu
Fri
Sat
Tweet Tribe's Motivation
I've always struggled to keep up with Twitter mentions and grow my following, but I don't like the spammy "growth hacking" style methods to grow your Twitter account, and I wanted to build a following of engaged people. I started Tweet Tribe to help make growing an engaged following smooth, easy, and take up as little time as possible, without using spamming, or annoying tactics.
Tweet Tribe's Toolbox
0 tool
The project owner hasn't added any tools to their toolbox yet!