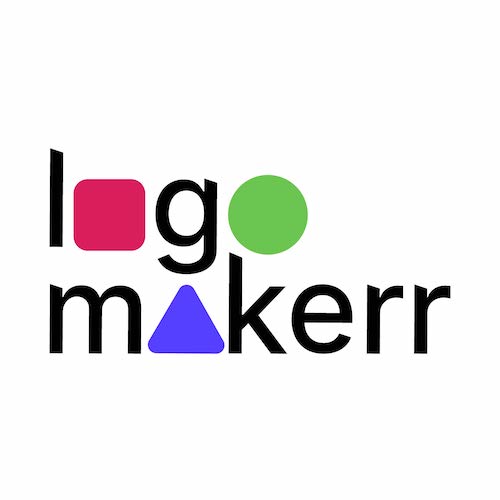 Logomakerr.ai
An AI logo maker that generates logo design for small business owners
😝

Say goodbye to boring logos

Want to make your brand sparkle like a diamond? Check out https://logomakerr.ai! It's a smokin' hot logo generator that'll have you slayin' the design game. Say goodbye to boring logos, and hello to jaw-dropping creations!

😃

Regained 90% of the DR and higher traffic in just 2 weeks

We wanted to share some exciting news with you all - our recent 301 redirects of instantlogodesign.com to our new domain, logomakerr.ai, have been a huge success! In just three weeks, we regained 90% of our Ahrefs DR and even higher traffic than before. ✌️ One of the main reasons for the domain change was to improve our SEO strategy. With the new domain, we have a higher exact match to high search volume keywords, and we're already seeing a good trend in our keyword ranking on Google. Deciding to change our domain name was not easy, but we knew it was necessary for the long-term success of our brand. We put in a lot of work to ensure a smooth transition, and we're thrilled with the results so far. We hope this news inspires others who are considering a domain change to go for it with the right strategy and execution. 😁

🥰

We have moved to new domain, https://logomakerr.ai

We just rebranded ourselves and moved to a new domain, https://logomakerr.ai. The 301 permanent redirections is performing good. All the stats recovered better and earlier than we expected. As a celebration, we are giving away 30% discount to all users on the new website for the whole month. Check it out now! https://logomakerr.ai/?coupon=simply30off

😛

Useful Color Thesaurus for Product Managers

Hey folks, I believe there are many product managers on Made Public. We just revised the 240-color thesaurus from IngridSundberg, all these color codes are named after food and nature. If you need the full set, PM me.

😃

AI logo generator preference steps

We added the preference steps for users to select before the logo generation in the recent update. You'll first be asked to select the industry that best describes your business niche. Then you'll choose your preferred font (you can choose from our selection) and color. This should make creating logos more precise and help users get exactly what they need. We also optimized the URL structure on the logo generation page from https://instantlogodesign.com/make to https://instantlogodesign.com/logo-maker to get a higher exact match from the keyword "logo maker" that has more than 200k search/month from the US. We hope this will increase the organic traffic, conversion rate and lower the website bounce rate in 2023!

😃

Your review means the world to Instant Logo 😁 Help us to give an honest review at https://www.trustpilot.com/evaluate/instantlogodesign.com

😇

New logo for Instant Logo

Introducing the new logo generated by our own logo maker https://instantlogodesign.com Next, we gonna revamp our website to bring better user experience and and brand new image with the new logo!

😛

Experiment on low Keyword Difficulty (KD) keywords

I just researched a handful of low KD keywords and yet with high search volume in the US, like HVAC logo, Pokemon logo, Y2K logo. These keywords are lower than 4 KD and more than 2k/mth searches. I wonder how soon we can have some organic traffic on these keywords if we start to create backlinks on our blog, creating logo categories for them like https://instantlogodesign.com/logo/hvac. Let's see, will keep you guys posted.

😁

Creating new logo for madepublic.io with Instant Logo Maker

Using our logo maker Instant Logo to create logos for madepublic.io. After I filled in the logo name, our AI that understands the business name and the niche start generating logos with the symbols like eye, spotlight, sunglasses, etc. This is my favorite one. What do you guys think?

✌️

Growing the Tiktok follower to 3X in Dec 2022

We set a plan to start an ad campaign on Tiktok to increase the number of followers to 3X in 2 months' time. This is the first time we spend money on Tiktok. The current follower is only 206, it took us 7 months to grow that organically. Follow InstantLogo Tiktok to motivate our team! https://www.tiktok.com/@instantlogo_design
Trey's 90 days of Tempo
Sun
Mon
Tue
Wed
Thu
Fri
Sat
Logomakerr.ai's Motivation
Most small business owners cannot afford to hire a professional design to design their logos. This is where an AI-powered logo maker like Instant Logo has a room to exist to help them generating decent logos and full set of marketing brand kits.
Logomakerr.ai's Toolbox
0 tool
The project owner hasn't added any tools to their toolbox yet!