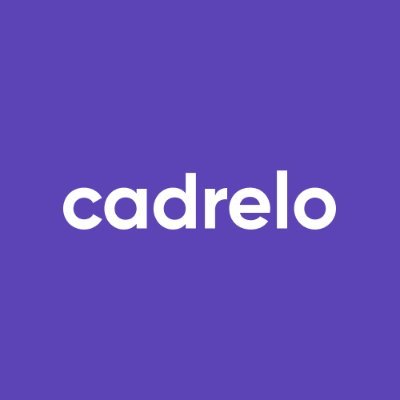 Cadrelo
Cadrelo is a #hrtech platform that helps teams align, connect and supercharge success.
🖱️

Digging through UX and usage stats

So we've looked at the user patterns and behavior on platform and usage. It's become really clear that our platform needs a single hook and spearhead from which everything starts. As a result, we're doing massive updates to how our "Daily Sync" experience works. It's meant to feel snappy, and quick and informs your team of what you're working on, where you might need help, or what discussions you'd like to have. The other parts of our toolbox need more onboarding so we're reworking how they're introduced to teams and how they're presented or their use is encouraged. We've also been addressing our messaging. Our key offering is about lightweight productivity tools that are wrapped into community building or engagement rituals that help the team become more effective. In other words: Productivity 🧰 + Engagement❤️‍🔥 = Performance Amplified ⚡ The expanded version of that: We believe that performance and engagement are symbiotic and we are building a single space orchestrated by a virtual culture champion where performance happens and teams feel emotionally invested.

🌇

Well we've been monitoring the usage and feature engagement on Mixpanel...there's a really clear winning feature and others that are getting limited use. We'll be focusing on: - Improving onboarding - Streamlining features - Building in a reminder and re-engagement loop for users

💌

Cheeky Friday release! So you asked for it and here it is! You can now set up a daily sync Slack reminder to gently nudge your team to post a daily update. #standup #team #hrtech #worktech #slack For more release notes: https://lnkd.in/d4WjSdgX

🩹

Retros are available for all!

Ahh the retro, monthly review, fortnightly check-in, or whatever your team calls it. Get together, keep it light, and consolidate your learning in the hopes of improving as a team. We've really simplified the retro experience, so here's how we do retros (or whatever you call them). ♾️ Continuous rather than point-in-time where there's pressure to generate ideas 🚀 Action-orientated! The Cadrelo lets your team prioritize team input, assign team members to drive outcomes and review progress outstanding tickets. No more resets where commitments disappear as soon as a new retro begins. 🤗 For everyone! Not just for the nerd herd but everyone else too! Cadrelo retro can be used for sales, support, HR, and customer success to create dynamic agendas between review meetings and see how things are ticking along as part of a weekly or fortnightly check-in. #retrospectives #agile #retro #hrtech #continuousimprovement #team #teambuilding https://lnkd.in/g7_PFqRy

⌚️

So the world of work has changed and so has your team! One thing hasn't and it's remained a constant challenge. How do team members get updated on what everyone is working on and how do we do that efficiently, while still making it a human experience? With Cadrelo Syncs remote & hybrid teams can check in with each other, stay up to date and keep working together across timezones and work locations. The tldr: - Let the team know what you are working on, when you are available, or if you are blocked - Use rich formatting, including to-do lists, mentions, emojis, and images - Set away status if sick or on leave - Translates working hours across time zones to provide clarity on who is available - Link up to work items with Jira integration https://cadrelo.com/blog/dailysyncs/

🚀

And we are live! 🚀 Become an early adopter and get started today. Cadrelo is free for now and we'd love to hear feedback from our foundation users. We are building connected workplaces – where a little bit of magic ensures team members and managers feel supported, empowered, and included. What is available for you and your team: ⚡ Team sync - Async daily standup to provide transparency on work and progress 🙌 Team directory - Share the human side and build deeper connections with the team 🎯 Goals and objectives - Single destination to review team objectives and bring together insights 💖 Pulse board - Continually share, discuss and act on feedback, whether async, live, or hybrid Now with Slack™ and Jira™ integration! 🤓
Cadrelo's Motivation
We started talking a lot about work and how some workplaces felt awesome, and others didn't. And that even within workplaces, some teams felt awesome, and others felt… different. Like peanut butter and jam (awesome) or peanut butter and hot sauce (different). We tried to work out why. And we came to the idea that it had to be something to do with how people worked, and not what they worked on. Our epiphany? The CORE OF AWESOME WORK IS CHEMISTRY. We started to use words like Belong, which at that point, weren't really part of corporate discourse. But we knew that it was important. We started to think about this idea and expanded on it. We even tried to 'elevator pitch' it: How people feel, how they connect, whether they feel they are important, that they belong impacts on their ability to perform. Once we started building our project we interviewed a lot of users and COVID happened :/ They told us that they struggled with even some of the basics of keeping in touch and in the loop. Our attention focused more on those aspects and as you'll see the first phase of our app focuses on the productivity side more than the social aspects. Our second phase which we will commence on next after we secure some funding will focus on bulding a virtual team member Dre who will act as a cultural cheer leader and help teams avoid the typical pitfalls around connection, alignment and vibe that affect all teams.