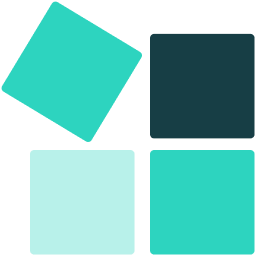 madepublic.io
The best platform for Indiehackers to build publicly and share their journey
🤖

Madepublic was subject to a credential-stuffing style attack while I was on holiday which saw 150,000 user accounts created. I have dealt with the accounts and put in protections to mitigate it happening again.

🏗️

Considering adding a landing page builder feature with an email sign-up form for madepublic projects. What sort of features would you want to see on it?

🥰

Not one but two purchases of promotions today! You've made my day. So thrilled that users are finding madepublic useful and keen to promote their amazing projects on here. Don't forget to let me know what features you want to see on here (a full on way to do that coming very soon!)

💅🏼

I dedicated some time to giving madepublic a lick of paint! Since I launched 7 or so months ago, madepublic has had the same look throughout - only really changing when I add big new features. I decided to dedicate some extra time to make it look a little more polished - have a look and let me know what you think! Also, take a gander at our new tempo widget in project pages to keep you makers accountable 💪🏼

🫤

Considering adding this tempo widget that I just made to the side of project pages to show how often the maker of the project is posting their updates in a bid to increase consistency and make a habit of sharing progress and thoughts. What do people think?

🤔

What do indiehackers want to see from a #buildinpublic community? Trying to plan out some more features for madepublic.io... Blogs? Polls? Newsletter? Landing page generator?

⁉️

Free, hosted project FAQs are now available! Just enable the feature from your project settings and help people get their answers faster. https://madepublic.io/projects/madepublic-io/frequently-asked-questions

☕️

Mobile optimisations incoming

I realised that the font-sizes and a few of the elements were a bit too small on madepublic so I've had a go at tweaking some of them for hopefully a much nicer UX! Not going to release it tonight as I want to make sure I can spend some time refining it and also bundling in the new FAQ feature which I need to test! I'll be releasing it tomorrow hopefully alongside a good coffee ☕️

⁉️

Project FAQ's in development

Working on something exciting today for madepublic: hosted project FAQs! Users will soon be able to create unlimited Q&A for their projects on madepublic to be used on platform and externally - all for free! Let me know if there's anything specific you want to see in FAQ pages!

🥲

Madepublic has crossed 20000 project views across all users and projects. Super happy to find people discovering and sharing projects on the platform.

🥳

After 143 deploys and taking a bit of a hiatus I've plugged in project promotion (and subsequently, monetisation) into madepublic.io! Analytics showed me the extra gain you get from promotion so I've finally built a way to do it. If you want to try it, send me a message and I can sort you out with a discount.

🫣

That's right, project promotion is almost here!

🤔

Paddle (a Merchant of Record) doesn't allow madepublic as it believe it violates it's terms and agreements of being a social media platform... Does anyone know of any other good merchant of record platforms I could integrate with to bring pro features to madepublic?

😈

The magic of building in public. Just had a great suggestion from a user to incorporate into madepublic. Feeling motivated!

🫡

I've not had time to work on madepublic lately but that changes soon! New features coming, keep your eyes peeled

💛

150 makers on madepublic!

madepublic.io now has 150 makers on the platform! Having only released into beta one month ago I'm thrilled with how people are using and enjoying the platform. This just goes to show you that building in public works!

🤔

Planning how to incorporate project promotion into the platform. I'm now considering allowing one-time payments for purchasing time slots on the homepage! I'm also going to be building a newsletter and Twitter following that this would also allow promotion on too. What do people think? Would you pay for that? How much would you pay for a week or a month?

🫠

Comments! I've been working on this for the last week or so, refining the design and fixing odd issues in the rendering of the children of each. At first, I wasn't sure if I should just allow single-layer comments and perhaps a single reply by the author, but I figured places like reddit and indiehackers have refined what people want from a commenting system. So it's fully fledged! You can comment on a feed entry and reply to each others! I've also slightly tweaked notifications and added email notifications on comments directly to your feed entries and replies to your comments. I hope you all love it, feel free to comment 😉 your thoughts and feedback! 🙏🏼

🥲

Lots of cool projects popping up

I'm seeing so many really cool projects popping up on madepublic.io in the last few days - I'm thrilled to see people enjoying the platform as it grows. To all the newbies - make sure you utilise the task list, add your areas and be sure to connect to Twitter if you want to optionally tweet each time you post an entry! Stay tuned for some of the features I'm working on currently including: - Comments - Promoting your project - Challenges to assign to your project to promote accountability - The ability for users to suggest project tweaks and feature requests - So many more

🤞🏼

After being side tracked on some other features, I've finally gotten around to working on comments for madepublic. Check out the very rough initial WIP version - working out the recursion for rendering the comments correctly was a bit iffy but I've cracked it so I can now get going on making it look nice with Tailwinds help

📸

I've finally gotten around to launching images in feed entries! I hope this lets your feed entries be more expressive than previously possible. It's all coming together! Check out the new "Add Image" button on the bottom of the form!

🥳

madepublic now lets users react to feed elements with three different emojis to symbolise loving, celebrating and being confused by an update! It's rolled out to every project and every feed entry - users will also receive internal notifications whenever someone reacts to their feed! Shoutout to everyone that helped me test it and for the feedback on the feature!

✌🏼

I've launched a slightly re-designed dashboard for madepublic.io! Featured projects are more prominent, there have been some colour tweaks, and I've also managed to tidy up a few elements to make things pop a little more—shoutout to my favourite designer, Sara Celik for the tips and criticism.

🤔

Emoji reactions to feed entries?

Trying to figure out what sort of emoji reactions for feed entries I should use for madepublic. I was thinking: Celebrate -> 🎉 Love -> ❤️ Hot -> 🔥 Genius -> ⚡️

🤩

Twitter Cross-posting launched!

It's here! A feature I've wanted to build since the very start - you can now optionally tweet every feed entry when you add it to your madepublic.io project! It automatically adds a hashtag (that will soon be customisable) and links to a shortened URL of your project if it goes over the tweet character limit. I really hope people enjoy using this feature as I think it's one of the main things that stops users from wanting to not use Twitter for building in public - now your audience can follow you regardless of if they follow your project page or not! Now for a well-earned break 😮‍💨

😍

The new madepublic.io dashboard is live! We now have a beautiful grid highlighting real-time feed entries across the site, the latest 3 projects created and real-time updating statistics across various actions throughout the platform! Very happy with how this has turned out - currently gathering feedback on it and will be looking at creating a paid promotion feature very soon and comments will also be right around the corner!

😓

Phew - managed to tidy up some database migrations that allow me to use Kaffy easier to moderate some of the projects and content. Also managed to implement account confirmations so now, new sign-ups require email confirmation before allowing project creation. 🫢

😮‍💨

It's going well, I've added a nice project carousel which will let users promote their projects on - as well as a live feed but something isn't quite right yet... Will add more details as I go to see how people like it when I launch it in the next few days

🎨

Add icons to share button

🫡

Embeddable badges launched!

I launched embeddable widgets today inspired by ProductHunt badges! These'll let you copy and paste some embeddable HTML to add a branded madepublic badge to your site and let your followers keep up with your updates by following the link!

🤯

Madepublic now has 100 users on the platform! This is so exciting and I'm thrilled that people are enjoying the platform - so much more to be done and so much more coming soon!

😮‍💨

Notifications and following launched!

After plenty of feedback I've launched the ability to follow projects and receive notifications when they are updated via new feeds and tasks completed! You will also red rice a notification when someone shares your project - follower counts have also been added to project pages! By default every account follows madepublic for updates to be easily communicated but can be unfollowed if it's annoying! 😃

✍🏼

Send Typeform email for beta feedback

😮‍💨

Auto-magic task list adding is live!

An option in your project information now lets you specify if you want task completions to automatically add to your project feed! It'll use the same category and the emoji is based on the category too! With this, you can (optionally) populate your feed just by checking items off your todo list 🤩

🤩

Task list has been launched!

Users can now have their very own task-list on their project pages to keep track of what they want to do and show recently released changes to their users - think of it like your projects own to-do list and change log!

🫡

A friend pointed out that long links were overflowing on feed entries on project pages for mobile so now all links posted in feed entries will automagically become anchor tags and break lines to accommodate for large strings!

🎉

To celebrate the beta launch and the new 25 users, I've added a confetti animation to all "Celebration" category feed events!

🚀

I've just launched madepublic.io to beta and invited the 85 users that were in the waiting list!! I'm so excited to see how people like and use the platform - keep tuned for more features and changes, I've got a lot planned! Thank you to the early users for helping trial the platform and use what I've created 💜

🐞

I put myself into a small bug where I had incorrectly handled my socket assigns so project pages were crashing themselves. Test your code!

📊

I wrote a small implementation for server-side Analytics today that I'm going to open source. It means all of the analytics for madepublic now happens on the backend so users experience isn't slowed down! Nice and tidy. Getting ready to launch soon 🫢

😴

A weekend of big, new features

It's been a big weekend - I've managed to implement several new pages, as well as file uploads for project images. I also spent a fair few hours tangling with Elixir and Ecto to get filtering, pagination and infinite scrolling working for a few pages that aren't quite public yet. They will be soon though, keep your eyes open and thanks for all the support so far!

🥳

50+ waiting list sign ups!

Woohoo! Thanks to you lovely people following the project across Twitter, Indiehackers & Reddit, I've managed to breach the 50 email mark on the waiting list! It's almost here - I need to do a fair bit of work around the profile pages, email integration and making the projects work nicely together and then you'll all get emailed with links to sign up! I can't wait to launch and I'm really grateful for the support so far!

😇

Plus two minor new features

I've also managed to add two super minor, but powerful features: a status badge for the project itself and a reference to the maker! Profile creation, editing & viewing is coming but I'm only going to tackle that once I'm happy with the project page for launch.

🚀

I've just added the Toolbox feature to madepublic.io - essentially, it's a way for makers to publically share the tools they're using when building their product. Not quite a tech-stack, more like the fonts they're using, the analytics library, tools to help them generate content like fonts or SVGs, etc. There's also a link so users can go directly to the source if they want to! Right now I'm rendering just three at a time on the project page but I've got a pop out modal to view all of them - let me know what you guys think with the feedback button or on Twitter! (At least until I add commenting!)

🤩

New feature: Project statistic counts

Added project statistic counts for each project - they get updated when a page gets viewed, a new entry get's added and when the projects link is clicked! There's also some additional stats I'm gathering like when facebook & twitter links are hit but those will be just for the project maintainers - maybe I can surface those with some cool graphs in a few releases... I need to also make sure new entries themselves pop up in the list in real-time but I think that's a job for tomorrow!

🫢

I forgot to mention (until I build edit functionality anyway...), take a look at those beautiful animated icons from HeroIcons! Hover over them to see them spring to life 😍

🚀

I just launched the live demo page for madepublic.io - on the top right of the page, users can now direct themselves... right here! This'll hopefully give them a taste of what the platform is like and will make it easier to gather feedback from real users & designers. Now to find the right tool to gather feedback... 🤔

🤩

This is the very first post for madepublic.io, how exciting! I'm going to be journaling the development right here now that this part of the site is up and running and contributing to it's features as we go. The chat functionality isn't ready at the time of writing this so please see my Twitter information above for feedback. If you're interested in getting involved, please join the waiting list for an invite as soon as madepublic.io is ready for general use!
Chris's 90 days of Tempo
Sun
Mon
Tue
Wed
Thu
Fri
Sat
madepublic.io's Motivation
I wanted to build a few applications in public but realised Twitter threads weren't powerful enough and the other platforms just didn't offer the features I really wanted so I set out to build my own!
madepublic.io's Tech Stack
What's next for madepublic.io?
🚀
Feature
Tooltips to describe each section of the project pages
🚀
Feature
Add email field to project pages
🚀
Feature
Allow users to add polls to projects